India is a land of varied traditions and culture. It is a land of diversifications and religion which we can observe in various states of India, and South India is no exception from that. Half Saree function is one of the very popular cultural events popular in South India.
This piece of writing throws light on what the celebration is, and how well people engage in this particular ceremony. It is a celebration of puberty among growing female kids, and it is very exceptional in South India.
The Half Saree Ceremony is celebrated as a symbol of transition of a young woman from a kid to adult. Ladies celebrate this particular occasion in South India when a girl first encounters her menstrual cycle.
The entire event involves a feast, functions, gifts and many more. It is the time when a girl is ready to turn into a woman and wears her first saree. She wears a saree for the first time in her life, and it marks as a sign of adulthood in her life.
What is Half Saree function?
Half saree ceremony is also known as Ritushuddhi or Ritu Kala Samskara in South India. It is a ceremony that takes place when a girl reaches puberty or starts her first menstrual cycle. In this particular function, the female relatives and friends of the girl gather, and she gets a half-saree as a gift to wear in the function.
In South India, this ceremony is very famous and popular among women. It is a happy tradition for the girls family as it clearly defines adulthood. When a girl hits puberty, this function is taken place in the girl's family and all the ladies rejoice together for the girl for her adulthood.
A Half Saree Function procedure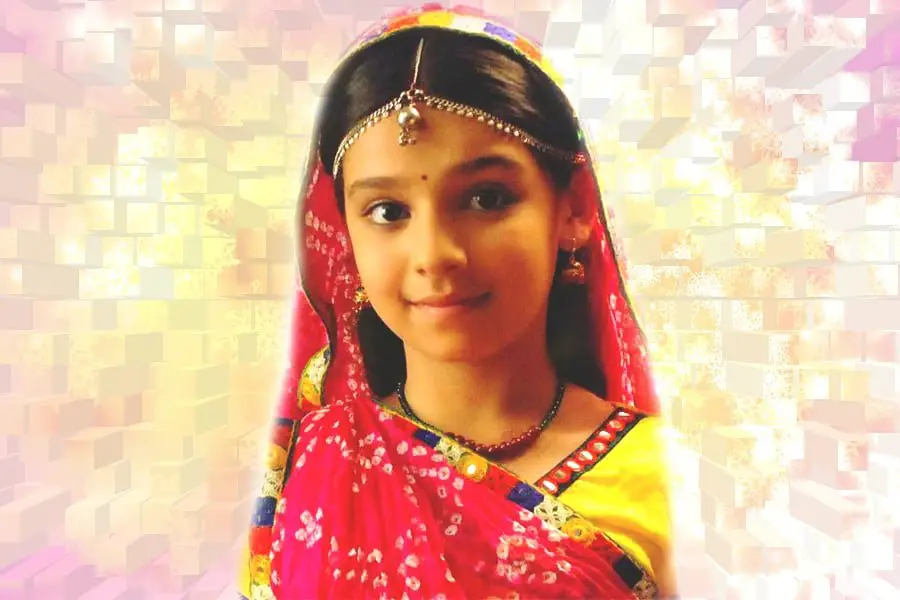 The half saree function is typically done by the girl's maternal uncle and relatives from her mother's side. Half saree function invitation involves all the ladies in the community, where the women of the girl's family send special half-saree function invitation cards to their female friends and relatives.
During the half saree ceremony, the girl is made to sit in the center of the hall, and people come and present her various gifts and also half sarees. She wears a half saree for the first half of the celebration, and the rest of the day, she is made to wear her first gift which she has received.
This particular custom is also known as the rite to passage or Ritushuddhi as per Indian tradition. In South India, this particular function is also termed as Langa Voni. Girls are made to wear silk or pattu half saree which symbolizes the half saree function.
Furthermore, several female relatives come over on the occasion and bless the girl in concern. She is made to touch the feet of elders and seek blessings in the traditional form.
Half Saree Function Gifts
There are various gifts that one can gift a girl in the Langa Voni or half-saree ceremony. As this is a typical South Indian ceremony, the maternal relatives and cousins mainly offer a half-saree as a present to the girls.
However, it is not necessary that everyone must gift a saree. They can gift any traditional item as per their preference that suits them. There are plenty of gift options to choose for this particular occasion and we have curated a list of some traditional gifts which are here as follows:
Popular gifts for Half Saree function:
Jewelry sets for bringing out the diva in the little girl
Silver aarti bowls and plates or gold and silver gift items such gods idols for pooja
Traditional clothes or a half-saree with embellishments
Wall painting of Gods and Goddesses in metal or wood material
Sitar or guitar if the girl is fond of music
Makeup box, Jewelry box, handmade items, and perfumes.
Gift assortments of flowers, fruits, and other such items.
Wooden or brass God idols.
These are the items that serve as the perfect gift item for a half-saree function. Apart from these items, if you wish, you can also gift something else as per your preferences. But, make sure to add some traditional options as it is a traditional celebration and event in South India.
You can also gift some pooja items for the girl as it is the time she gets accustomed to all the customs and traditions of her family so that it prepares her well for marriage. Even beautiful latest design sarees also a good choice to gift for half saree occasion. Furthermore, half-sarees are a must on this occasion to be gifted by the girl's relatives.
Best Half Saree designs for Half Saree Function
There are various half saree designs that can be worn in a half saree function. Ranging from pattu to silk, there are a number of designs that can be adopted for styling in the half saree function.
Here, we listed few beautiful half saree designs which are popularly worn by women in the half saree function. Take a look at the few names from of a list of half saree designs.
Pattu half-sarees with minimal border
Designer half sarees
Floral lehenga style half saree
Party wear silk half saree
Embroidered half-saree
Self-design half sarees
Net half saree
Anarkali design half saree
Banarasi lehenga half saree
Any of the above half saree designs make the girl look beautiful, and don't forget to pick a perfect matching blouse with a traditional hairstyle to multiply the beauty of half saree.