Latest Blouse Designs and Blouse Patterns
Saree is the most versatile attire and it cannot be imagined without a perfect matching blouse which is also popularly called as Choli in India. The traditional Indian outfit is extremely versatile enough to drape in different ways. Can you guess a few important things that make wearing a saree a complete and complementing attire?
Gone are the days, where women focused more on the sarees, and stick to plain blouses. These days, the importance of selecting the saree blouse designs and patterns are on the rise. It has no less important than picking the right saree. In fact, a beautiful blouse in an eye-catching pattern can flatter your appearance.
Unless you wanna try an ancient style of wearing a saree without a blouse, it is unlikely that you cannot avoid the right blouse. You never get the perfect appearance without pairing your saree with the right blouse.
You cannot drape the six-yard wonder without the blouse! And you need the appropriate blouse. The term 'appropriate blouse' or the right blouse is inclusive of many factors. The fit, cut, material, color, fabric, etc of the blouse should be impeccable.
Perfect Saree Blouse combination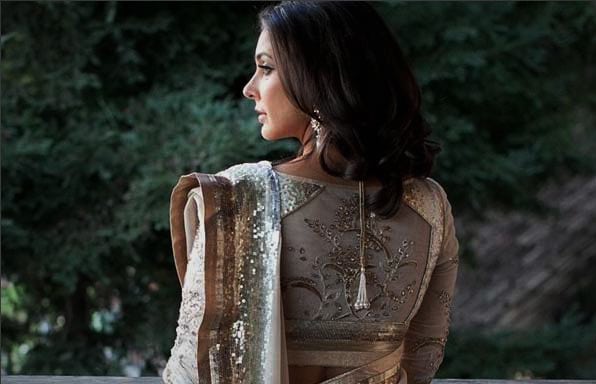 Saree blouses are a significant part of this ethic wear. The magnificence of the sarees is well put by the different blouse designs and patterns.
As a general rule, the blouse is stitched that slightly uncovers the midriff and enhances the body contours. It encourages you to drape the saree with finesse, charm, and elegance.
The blouse must have proper design and snuggly fit which matches with the saree design. A splendid blouse design and perfect pattern with the right fit conveys the beauty of the simplest drapes.
A blouse that is too tight looks awkward and a blouse that is too loose look dowdy! And there is more to it. The colors, styles, patterns, and more.
You can flaunt you gracefully in a plain chiffon saree teamed with a printed / contrast blouse that has a perfect fit, cut, design, and beautiful pattern.
This is the prime reason, that you should pay equal importance to choose the right blouse. Of course, it is not the end of the story. Sometimes, more than the saree itself, the blouse pattern or the design helps you flaunt your ethic fashion, individuality, and style in a huge crowd. Especially in weddings, the perfect combination of blouse and saree should be given highest priority,
In a simple note, blouses can easily break your look. You may have purchased the best saree that effortlessly graces your appearance. Yet, just with a wrong blouse, you are gone!
Saree Blouse Designs – 12 Latest Blouse Designs
Although we do love the good-old traditional blouses, it is just ordinary piece of garment. Here are the few things that detail you the importance of selecting the right blouse.
Designing and choosing the blouse pattern is quite versatile. Just by changing the sleeve model or back neck design, you can transform a simple blouse into a gorgeous one.
1. Round Neck Blouse Designs 
As the name indicates, it is very simple and straight forward design. If you are tired of new designs and patterns, just choose the round neck blouse. It is easily stitched and easily available in the online portals. Round neck blouses suit almost all types of personality and all types of sarees. You can add a dash of style with the sleeves.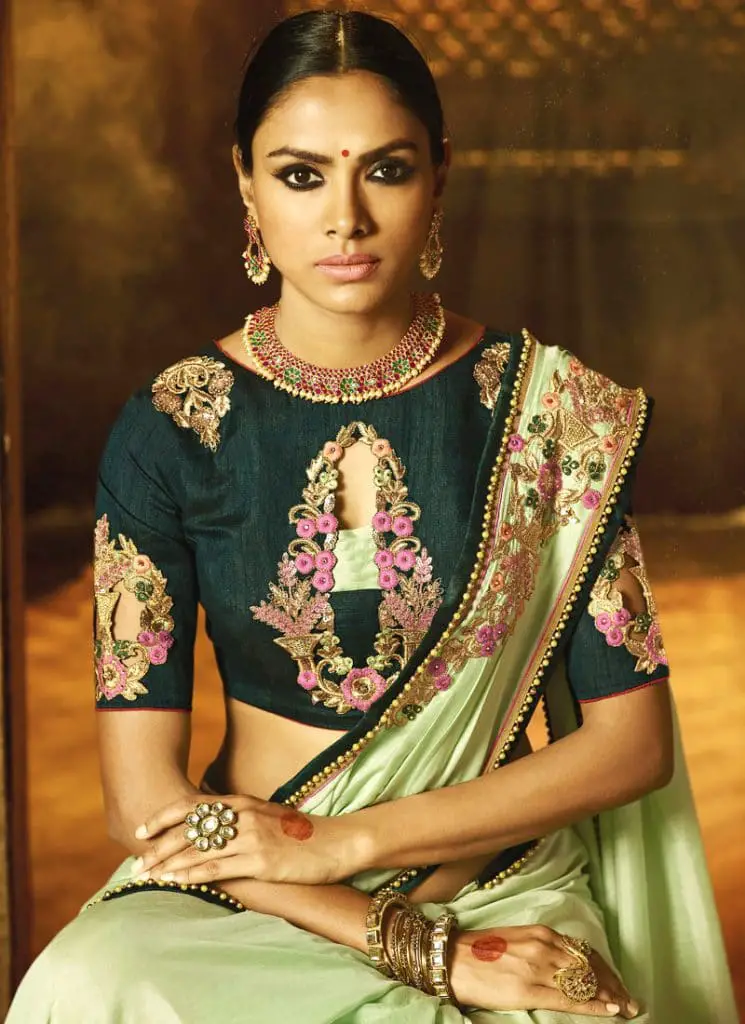 2. Square Neck Blouse Designs  
Square neck blouses are simplest of its kind. You can go for deep square neck pattern with knots. It gives a serious sensual appeal. This design is most suitable for women with lean shoulders and narrow frame. Square neck designs suit the traditional sarees like silk sarees, banaras, etc. If you are heavy on top, this is not for you.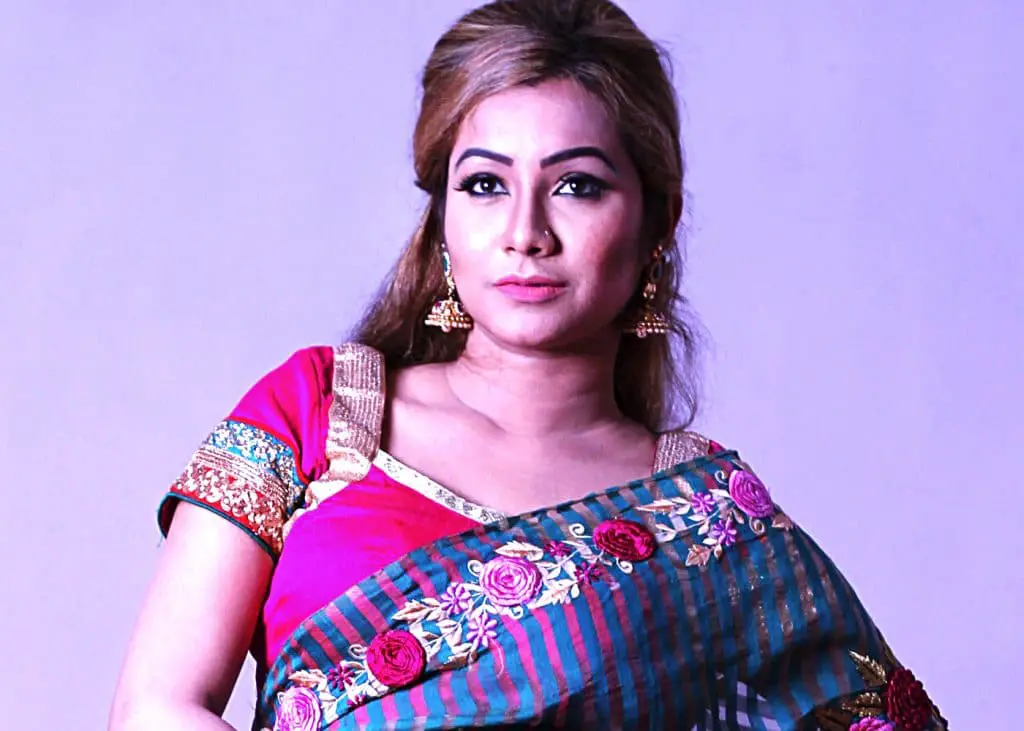 3. Chinese Collar Blouse Designs
You can make quite a sophisticated and glamorous appeal wearing the Chinese collar blouse. It gives you a very high-profile look. Don't panic, it is easily available. It goes well with the cotton sarees, crepe, and chiffon sarees. It suits all types of frames. If you are thin and petite, try a pair the Chinese collar blouse with cotton saree.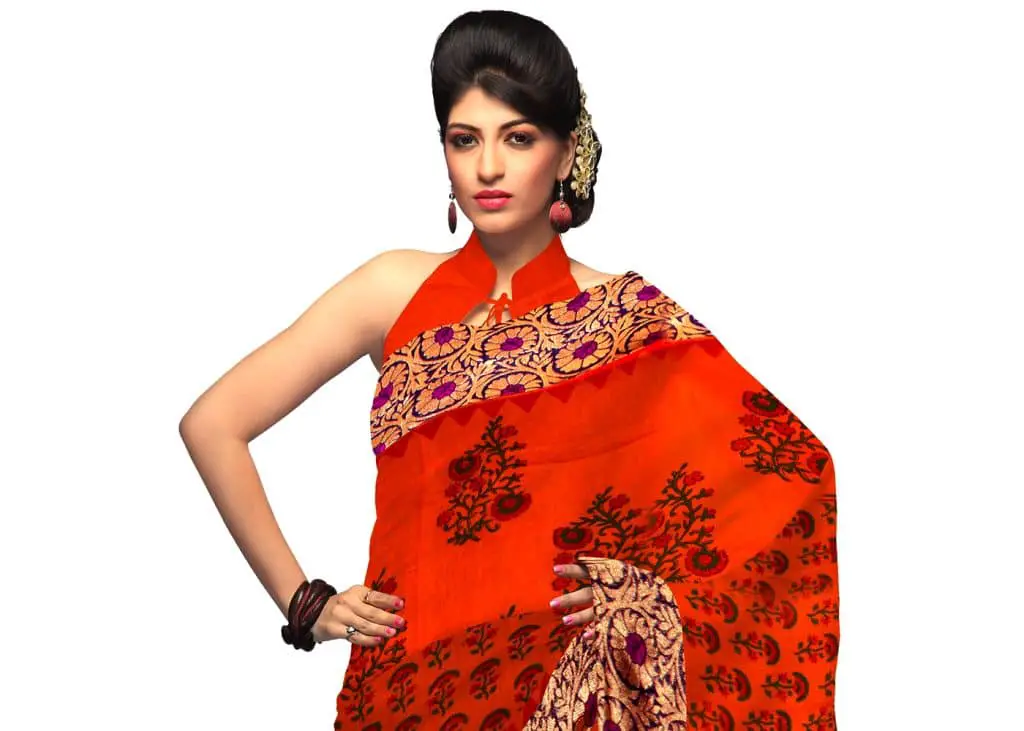 4. High Neck Blouse Designs / Closed Neck Blouse Designs
High neck blouse designs are generally rich, detailed, and comes with elaborated patterns of intricate work. Now you can understand the importance of wearing the right blouse. This design goes well with the plain, transparent, and embroidered sarees. It makes a handsome leverage.
Most of the celebrities flaunt their sassy neck wearing this high neck blouse paired with a plain saree.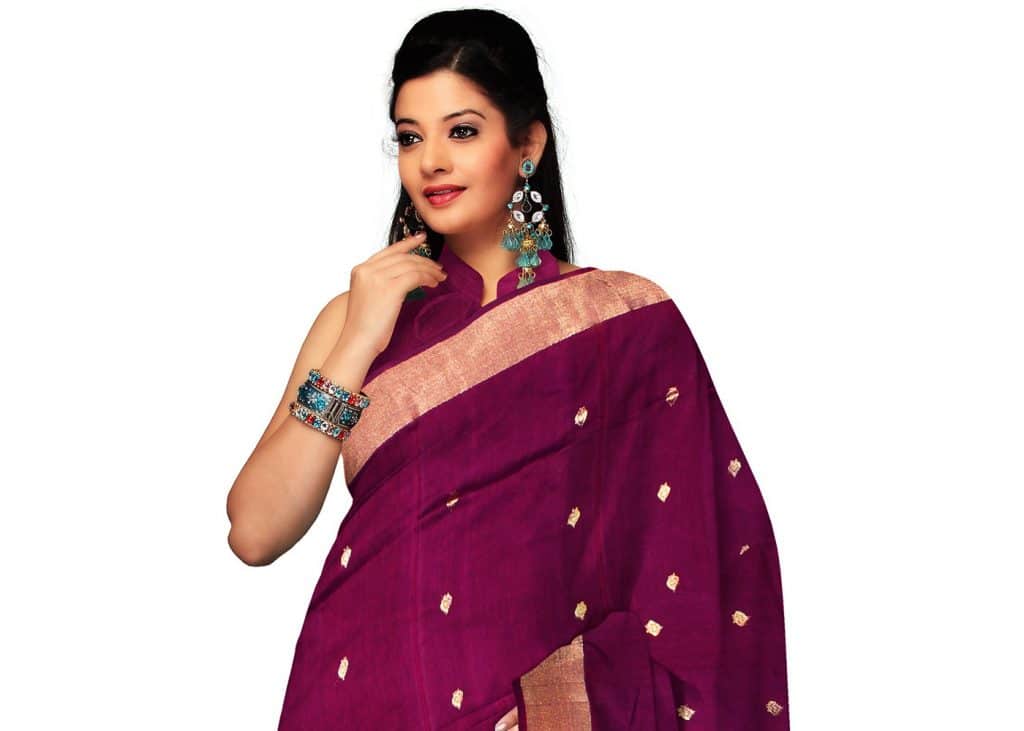 5. Halter Neck Blouse Designs
If you keep an eye on the evolving trend in saree, you couldn't miss out the halter neck blouse. Halter neck is one of the hottest neck designs. It gives the classiest look when paired with the right saree fabric.
It suits well with the tall, slender, and medium bust frame. The pear design spruces your appearance instance. You never feel you are away from the prevailing fashion sense, but stay in tune with the mass.
This style of blouse pairs the best with designer sarees.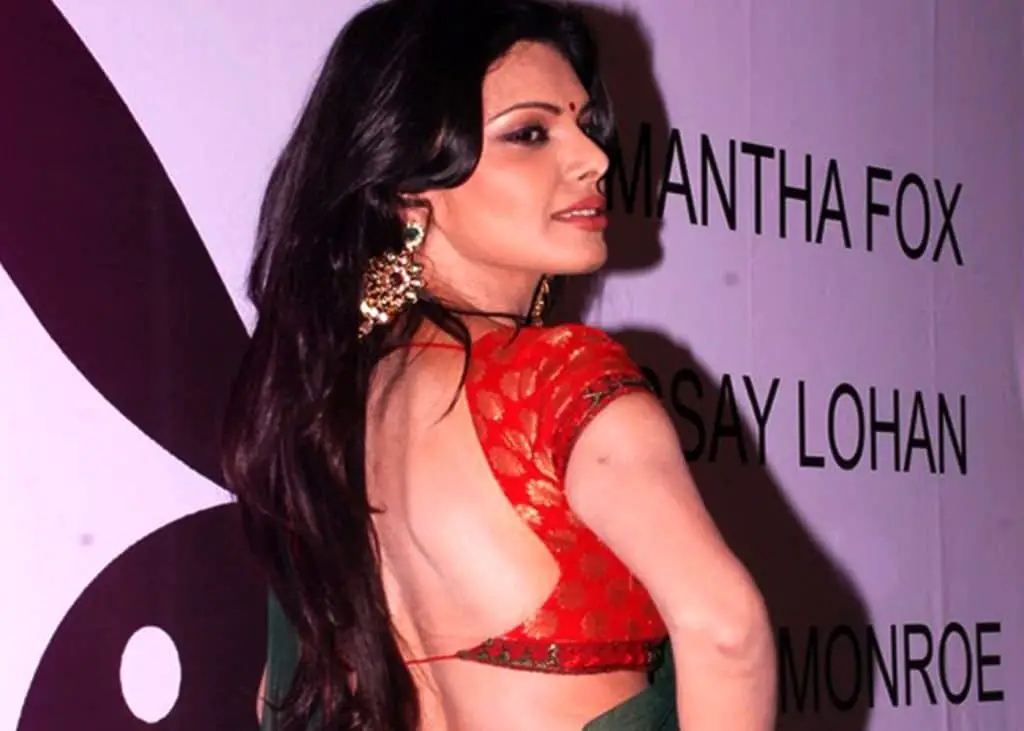 6. Tube Blouse Designs
If you want to create a sexy appeal, go with this strapless blouses. It is the most desperate patterns and preferred by the Bollywood actresses. Make a bold statement, with the choicest saree.
It can be a fashion show-off or flaunting your charismatic outlook.
This style of blouse pairs the best with designer sarees.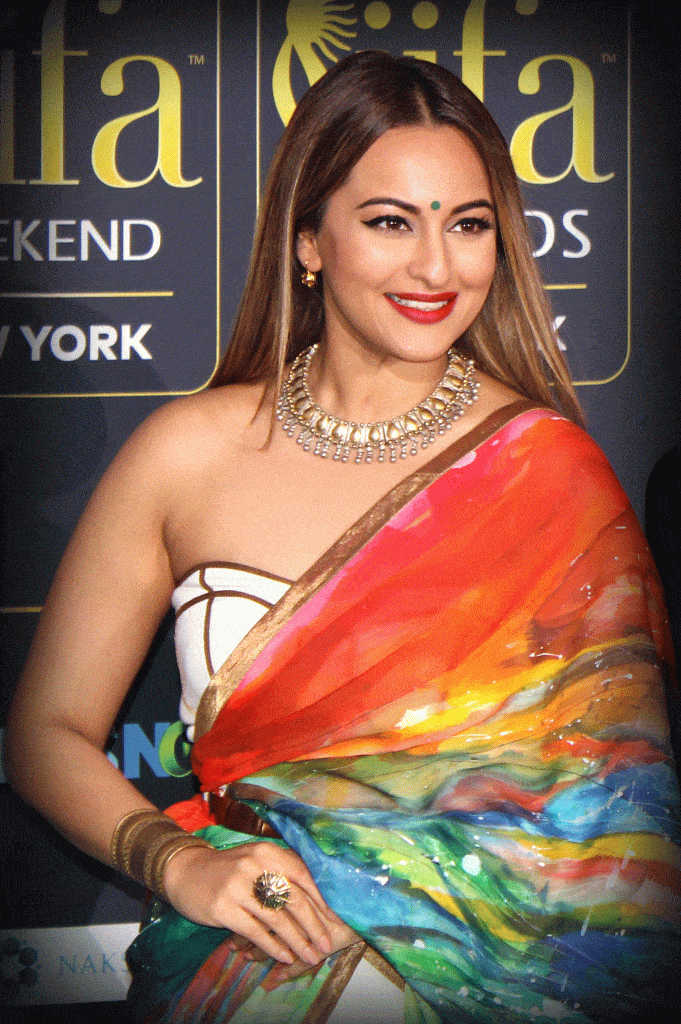 7. Backless Blouse Designs
Just like ups and downs in a share market, backless blouse designs come on and off the fashion trend. Yet it always remains chic, cool, and trendy! These blouses are supported with a knot in the neck and thin strap at the back.
The best thing about this blouse pattern is, it is versatile. You can try this style with all types of sarees from plain georgette sarees to silk sarees.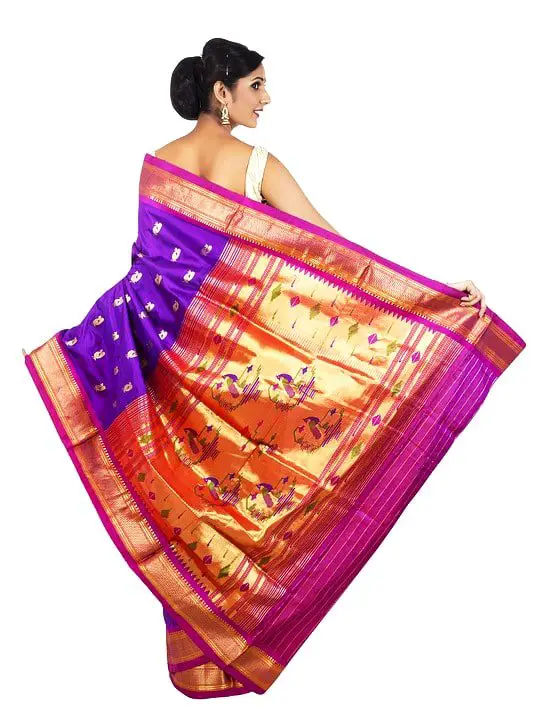 8. Jewel Neck Blouse
Ornamentation in the fabric isn't a new concept. Bejeweled neckline in the blouse is one of the trending patterns. If you want to keep a low key with jewelry but make a rich and vehement appearance, go for the jeweled neck blouse design.
These patterns feature gems, stones, and pearls attached in the neckline or collar. It forms an elegant feminine pattern, which makes you gorgeous. It pairs well with partywear sarees and sheer sarees.
It makes a perfect design for every woman. And, since the blouse makes an adorable ornament, you don't need chunks of accessories and heave makeup.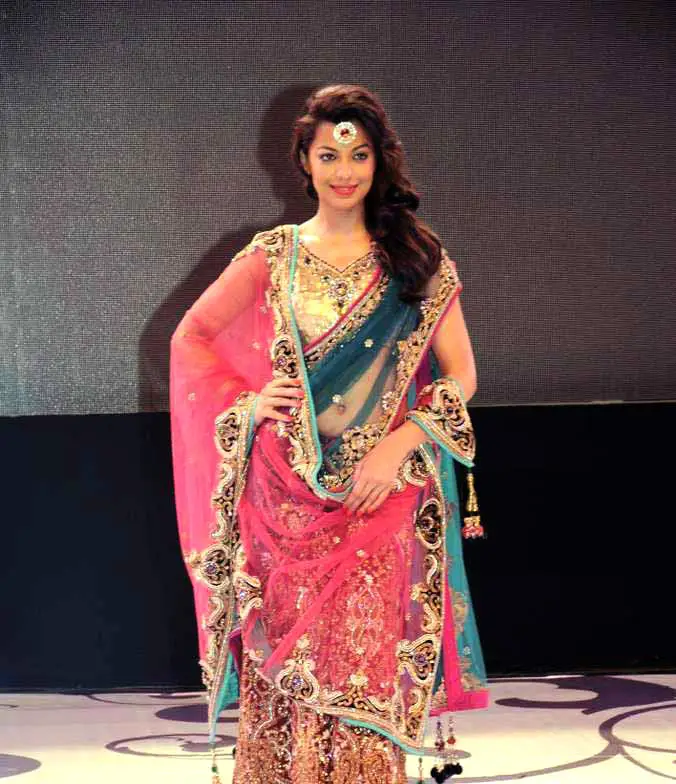 9. Boat neck blouse designs
Boat neck is a recent fat not just for sarees but for every outfit. It gives the trendy appearance. This classy design doesn't make you look monotonous.
Choosing the boat neck blouses using a chance to experiment your look. There is no need to worry about the shape of your body because boat neck blouses suit all shapes.
Quarter sleeves or full sleeves go well with the boat neck blouses.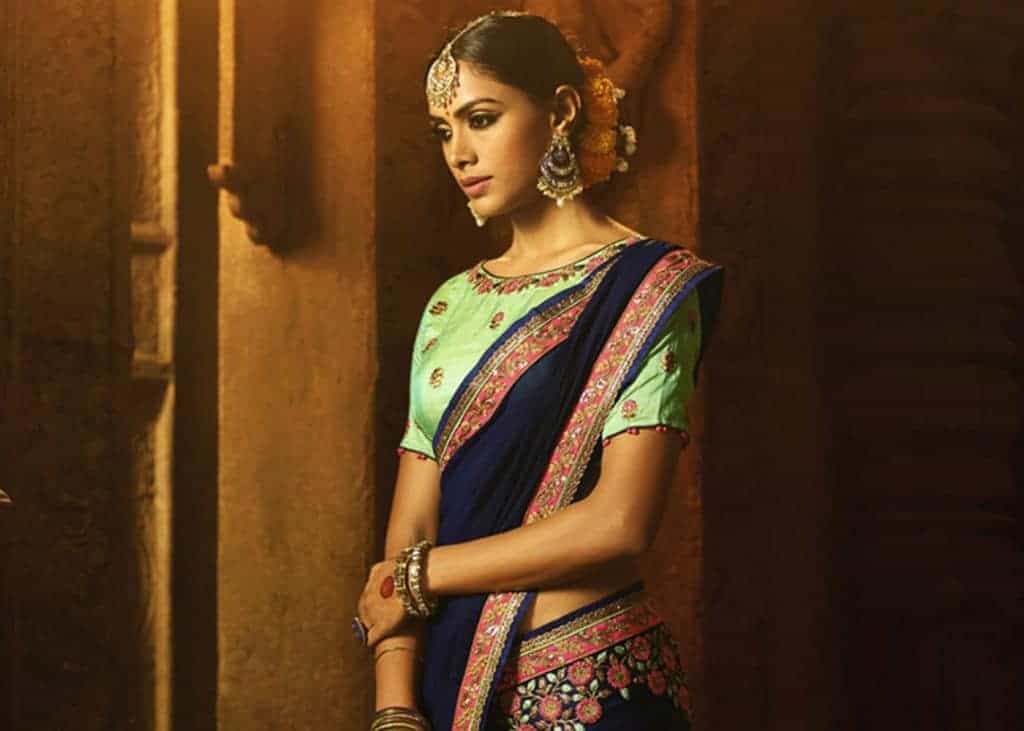 10. Patch work blouse designs
Choosing the right pattern blouse looks great when wearing the saree with the plain blouse. Blouse patterns need not be simple. You can explore an extremely trendy and Stylish pattern with patchwork blouse designs.
As the name indicates, this is very simple. Patch work blouse designs generally involve combining contrast color fabrics and adorning with embellishments.
Patchwork blouse how elaborate and detailed neck designs and patterns. Usually, the sleeve and back neck of the blouse shows beautiful designs crafted meticulously featuring Patchwork, embroidery, floral and Jewelry embellishments etc.
Patchwork designs blouse goes well with traditional sarees.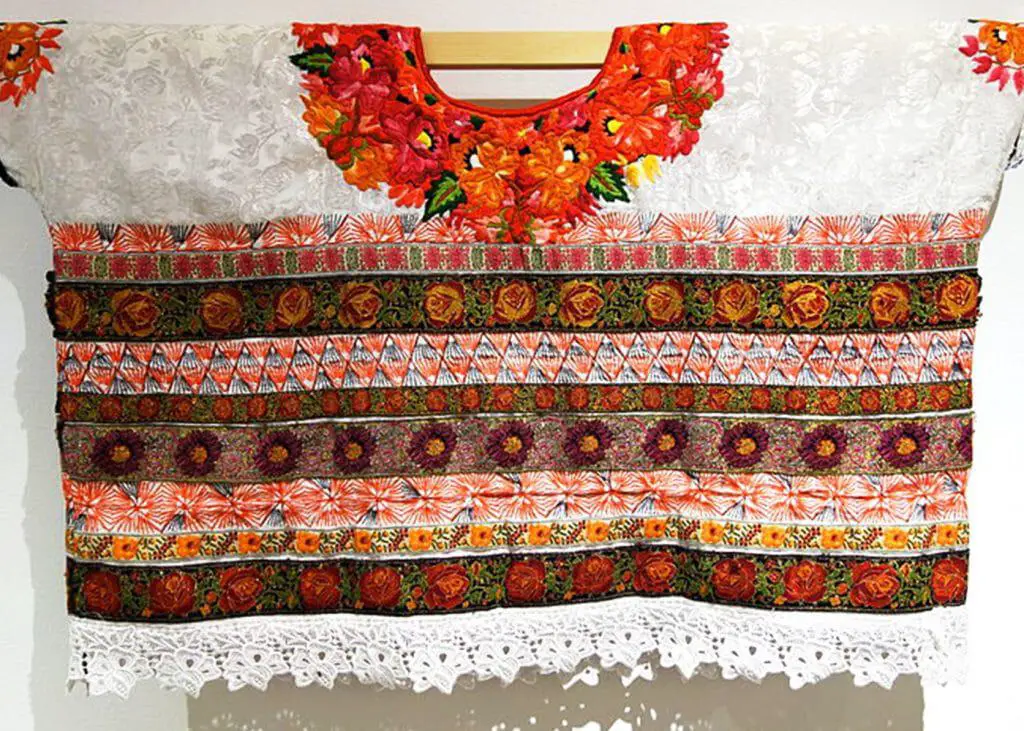 11. Fancy blouse designs 
Fancy blouse designs suicide among the women for getting a unique appearance both in small and big occasions. Fancy work blouse features the designs made with stones, laces, net material, mirror work, etc
Fancy designs generally have a plain body and elaborately designed sleeve. Fancy designs also include a unique pattern of the blouse. It features beautifully designed patterns in front of the blouse and plain back. it looks exquisite and unique which one is the best pair with sheer sarees, net sarees, and lightly embroidered sarees.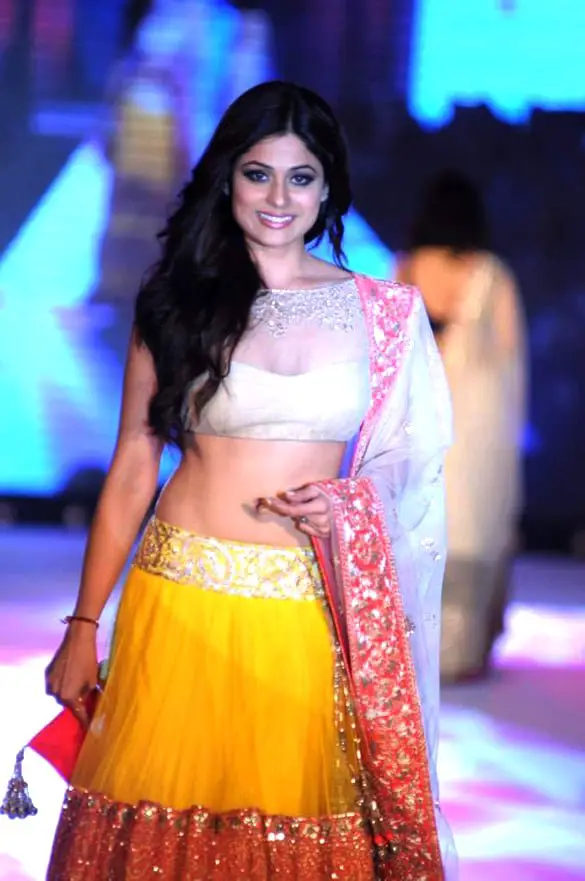 12. Traditional blouse designs
Do not underestimate the style and charisma of the traditional blouses. You can find numerous designs and patterns, in different neck variations and sleeves in traditional blouses. For instance, it makes quite a different appearance when you choose medium sleeve blouse and short sleeve blouse.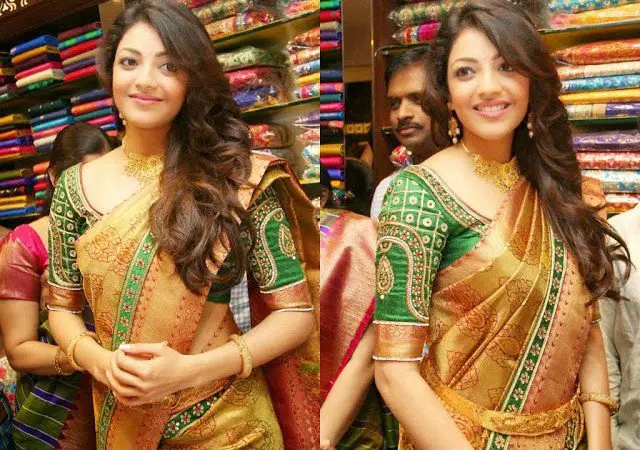 Blouse neck designs – Latest trends in neck designs for Blouse
Neck designs are actually infinite. It is not possible to list out all types of neck designs and patterns loved by women. Following the sum of the common and popular type of neck designs you can try.
Deep V neck blouse and it's literally a low cut blouse which is great for tall women
Deep front neck with high collar at the back
Sleeveless blouse with collar neck
Mirror work blouse in the neckline and sleeves
4 Different types of Blouse back neck designs
The blouse back design has the power to make the women look beautiful and hot with perfect combination of saree. There are plenty of designs and patterns you can create and make a stunning appearance. Already we have seen the backless blouse designs. Here are a few more popular, sexy, and elegant back designs and patterns of the blouse you can try.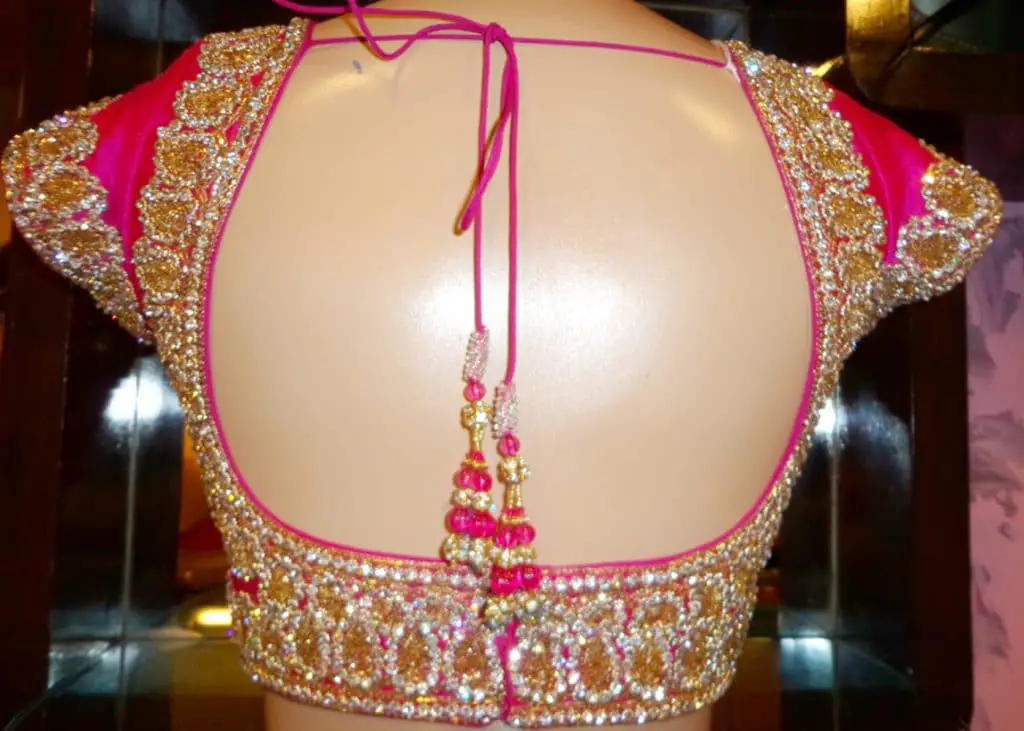 1. Knotted blouse back design
If you want us to describe this pattern, hot, sexy, and sensual! That's how we call it. It gives an unparallel appeal. Knots can be thin, thick, or even be a string!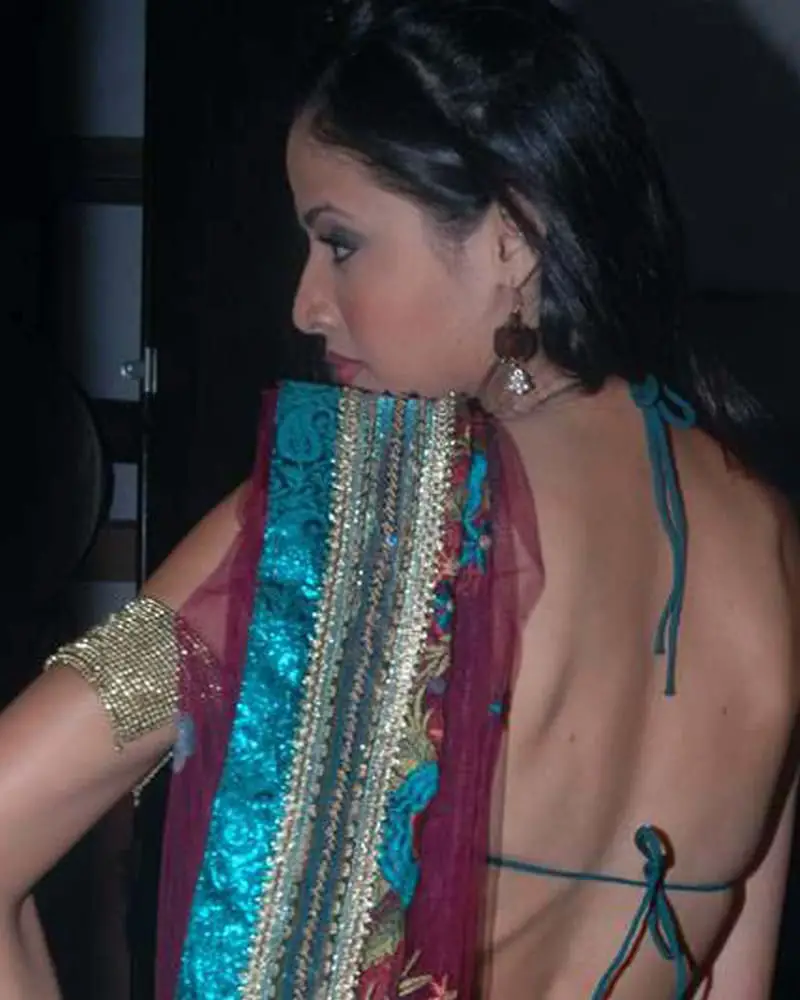 2. Back button blouse design
This is not a new pattern, but a classic trend. Back button blouse can be customized with designer buttons, which adds a sexy appeal. Go for the sheer back fabric to flaunt the best of the back design.
Keep the sleeve short. Medium / long sleeves don't suit well for back button blouse.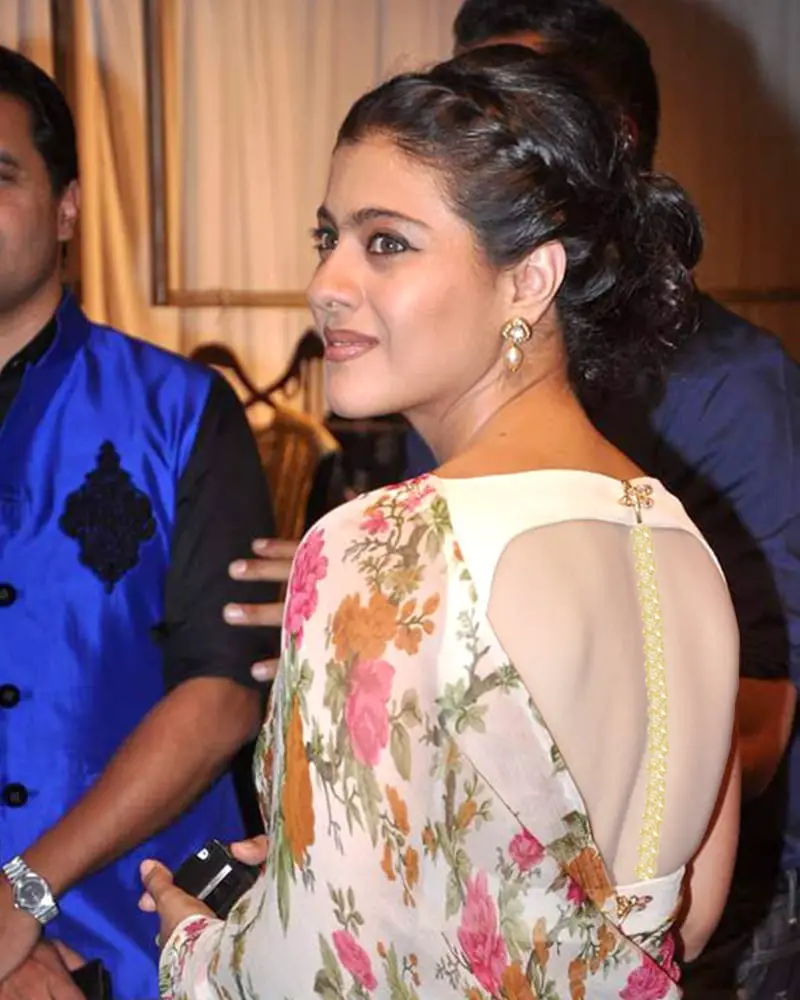 3. Backless Blouse with Knot
Instead of buttons, why not try the feminine, sexy, and hot laces and knots to seal the blouse? Well, it just remains wearing a corset, but certainly more glamorous. It is also easy to adjust the laces/knots for a perfect fit. Backless blouse with knot on party wear saree makes it an irresistible combination.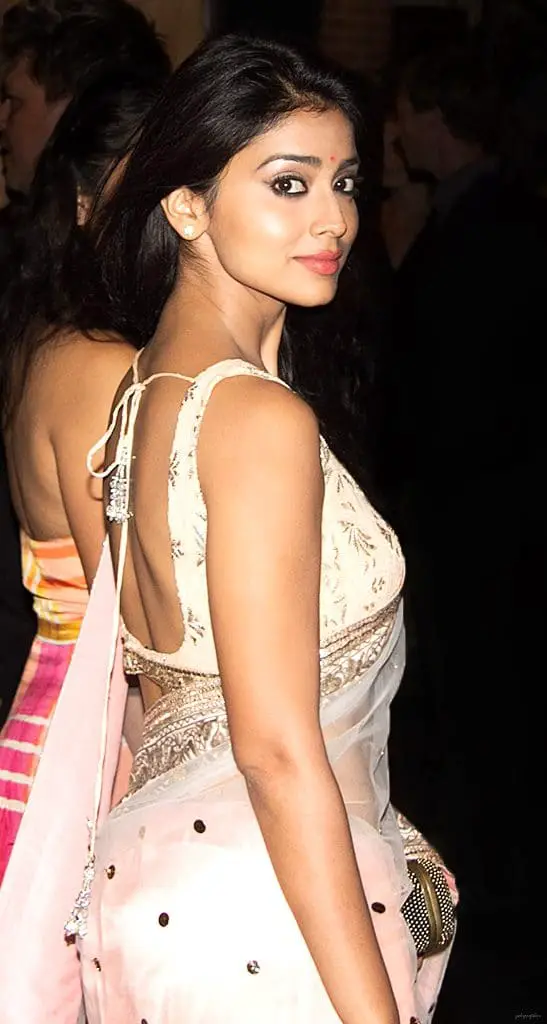 4. Back hook blouse design
Nevertheless, it is quite a hot style. Recall Sonam Kapoor's dressing, and you'll get it. The backless portion could be very delicate. It pairs perfectly with rich designer sarees and sheer embroidered sarees. Many celebrities and models prefer back hook blouse designs on party wear sarees.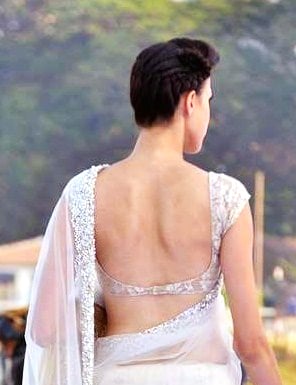 Blouse sleeves design – 6 Latest Sleeves design for Blouse
Just like this sleeves, there are pretty much different types of hand designs and patterns you can try and explore different options. For instance elbow length sleeves which is a popular trend in the bridal blouse style which is heavily embellished.
Similar examples include sheer sleeves, blouses blouse sleeves made of lace, Zari work blouse sleeves, plain body fabric with designer sleeve fabric and vice versa, etc. The sleeve of a blouse and the sleeve design can make a great impact on how you appear.
1. Net Blouse Designs – Sheer Sleeves Pattern
You can go with the simple blouse design in the body, and make it trendy in the sleeves. Sheer is always a popular trend in the fashion industry. Full sleeves net blouses are very popular for both regular wear as well as for party wear. It is equally picked by the models, divas, and actresses. Net blouse designs look simple, yet hot in a full-sleeved saree.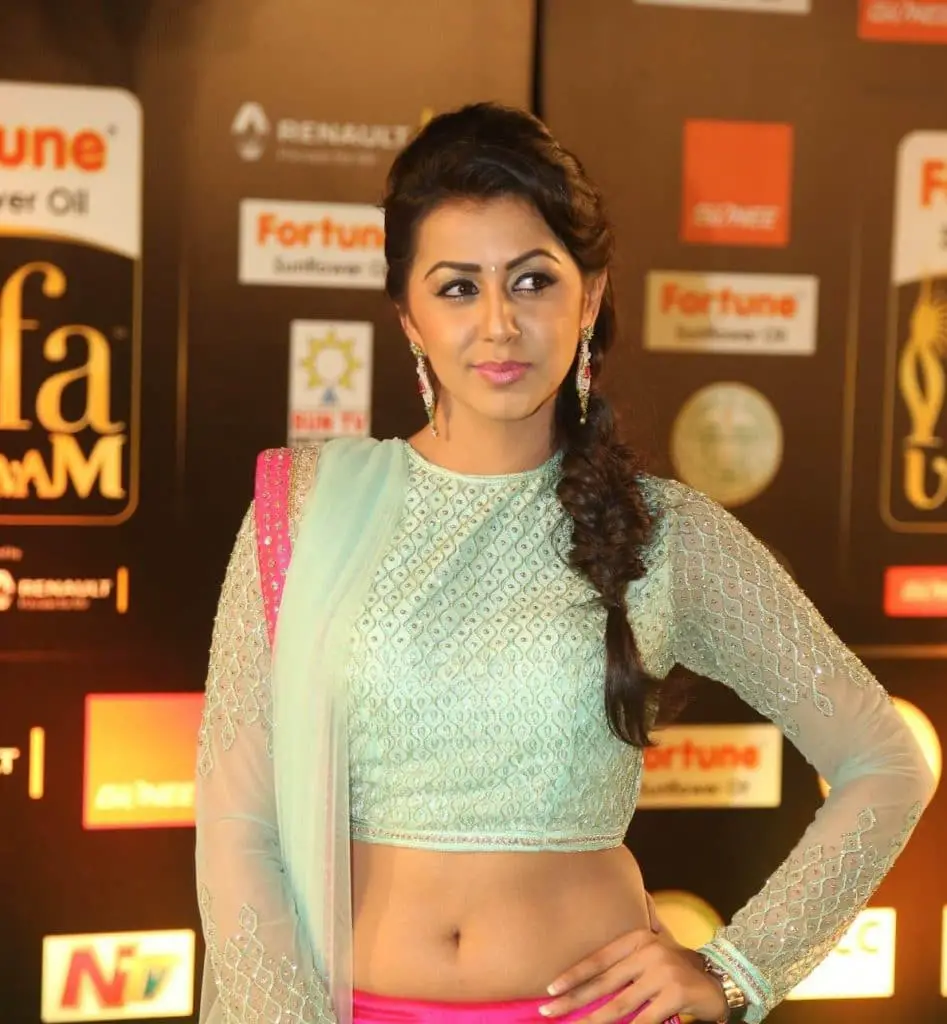 2. Quarter Sleeves Blouse
Quarter sleeves are one of the classic blouse sleeve patterns. It is an essence of the ethnic fashion. Literally, quarter sleeved blouse gives a strong illusion of tall and lean physique. Of course, it is so versatile that it fits all type of sarees, from traditional silk sarees to net sarees.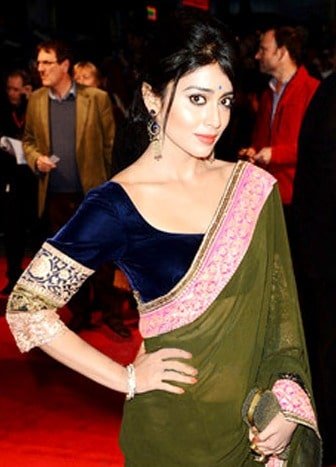 3. Full Sleeves Blouse Designs
A full sleeved blouse is definitely a common choice of many women. Yet, you can try a different look wearing the full sleeve blouse occasionally. Be it overweight or a lean figure, it suits well, appears complete in different ways.
You can pair this pattern with lace, embroidery, and velvet sarees.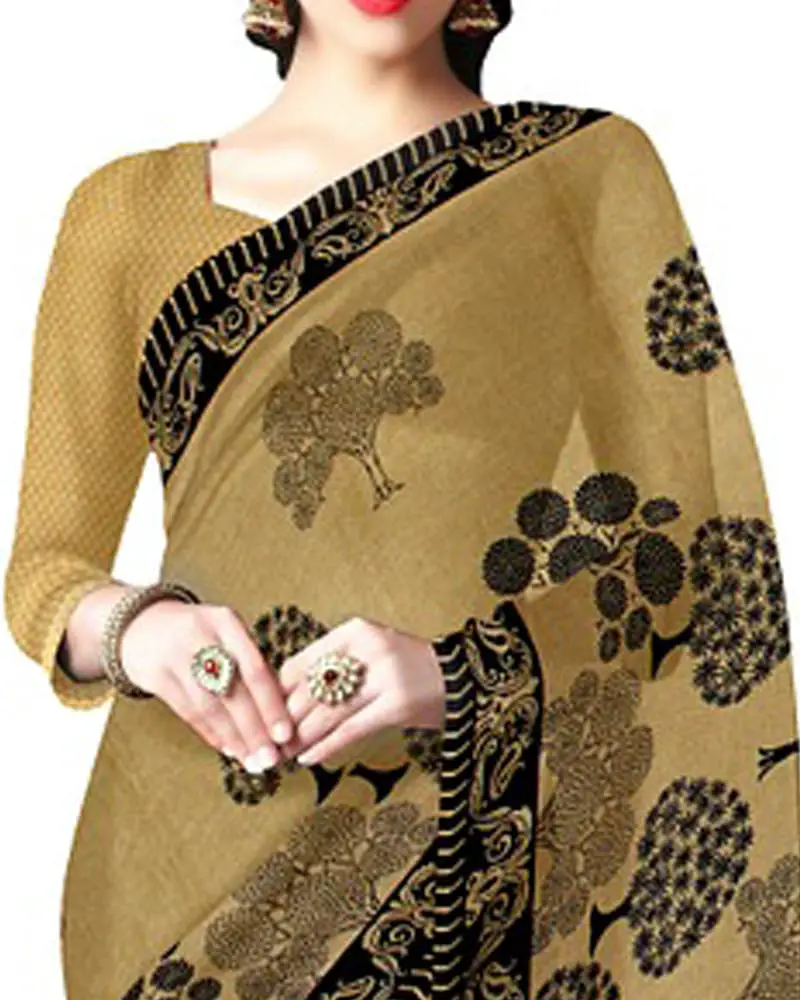 4. Cap Sleeves Blouse
Cap sleeves come in between the sleeveless and short sleeve pattern. It is loved by most of the women. It gives a modern and classy outlook. And, this is an exclusive blouse sleeve design for skinny women.
Cap sleeves generally feature rich and intricate works in the sleeve and the neckline. It goes well with all types of sarees from cotton to heavily embellished sarees.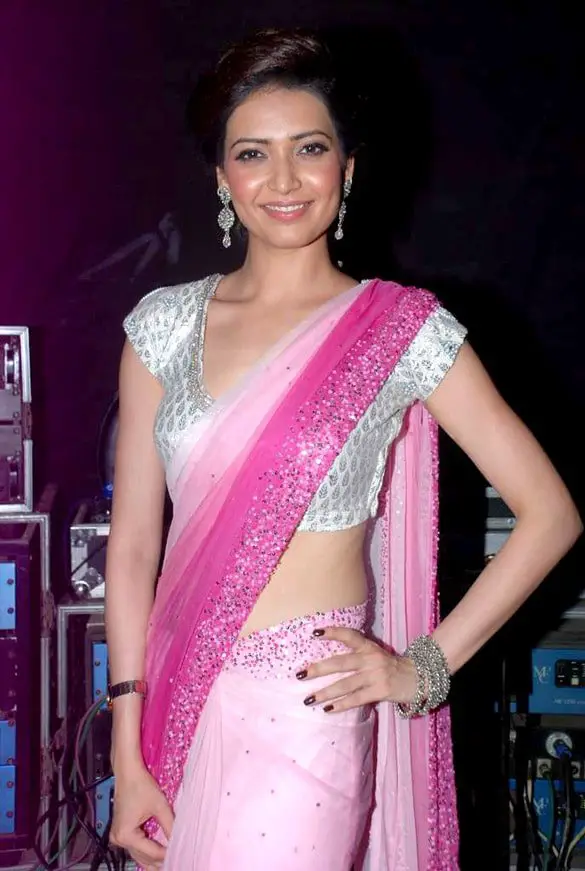 5. Puff sleeve blouse
Travel back in time to a few decades ago. You can see women embracing the puff blouses elegantly. It gives a girly charm and loved by the women.
Puff sleeve blouse are known for modern blouse designs yet maintaining the traditional look, very popular in rural parts.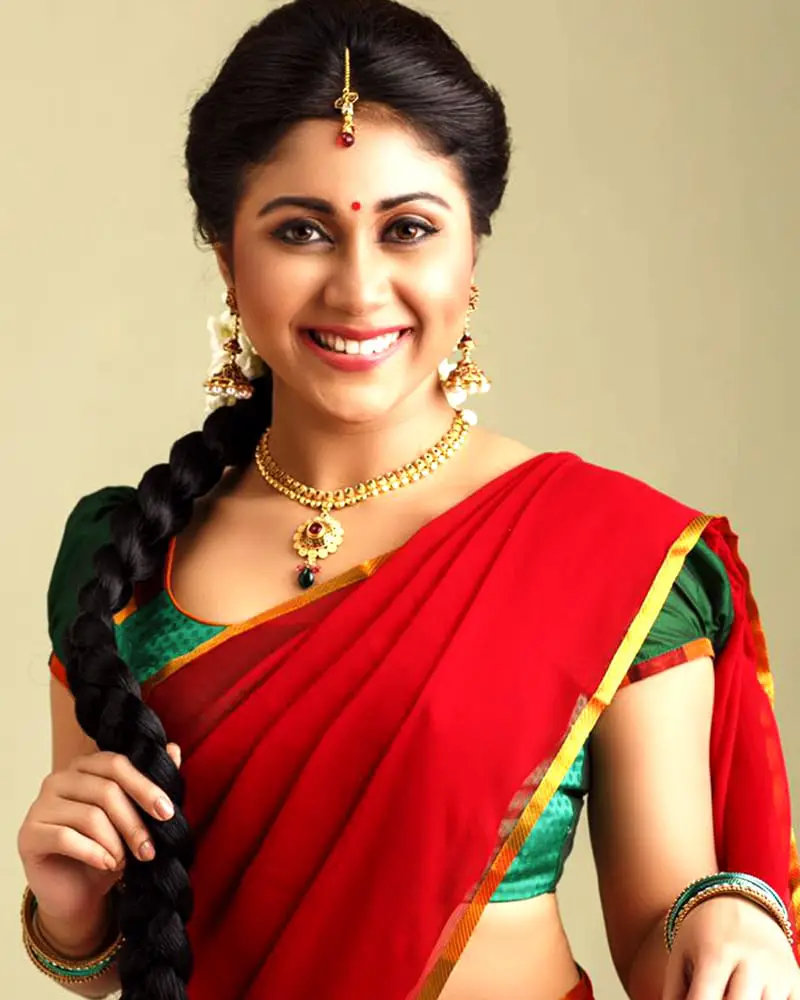 6. Elbow Sleeve Blouse
This is relatively a new trend, which emerged as a modification or upgradation from the 80s style. In olden days, the elbow sleeves blouses were very common. In the current trend, this pattern has emerged as the trending bridal design. Typically, the sleeves with heavy embellishments that compliment the silk sarees.